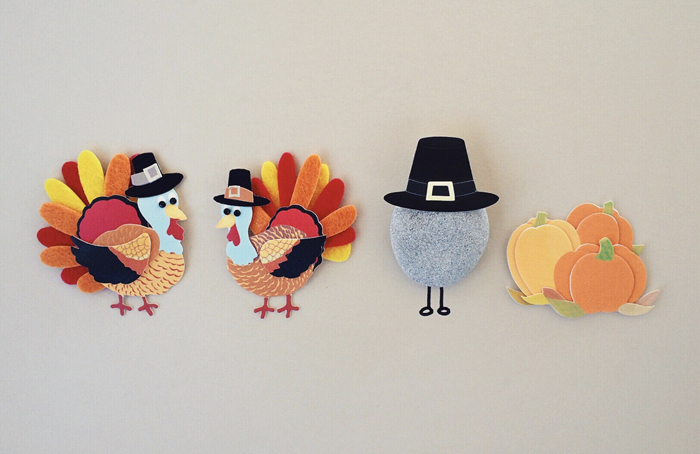 Thanksgiving is just around the corner now. But it's not too late to get the kids involved in some of the festivities! Whether it's helping with the table decorations or sending something special to loved ones, here are some craft ideas for kids, so they can join in the preparations.
Wooden spoon puppets
Keep the whole family entertained this Thanksgiving with your very own wooden spoon puppet show! Turn old wooden spoons into a fun and creative activity for your kids. They can make up their own characters and then put on a show for you and the rest of your family. Search Wooden Spoon Puppets in the Curious World app so your kids can watch the video.
Marbleized paper
You can't deny it, marbleized paper does look pretty cool. So if you need some help with the table decorations, gift tags or wrapping paper then search Marbleized Paper in the Curious World app and get kids watching the 'How to Make' episode.
Send a hug in the post
Any friends or family not going to be close by this Thanksgiving? Get the kids to make them a 'Hug you can send in the post'. This is a great way to help kids learn to be thankful for what (and who) they've got this Thanksgiving. Search 'Hug' in Curious World to find the video.