This list covers everything from new babies to classic rivalries.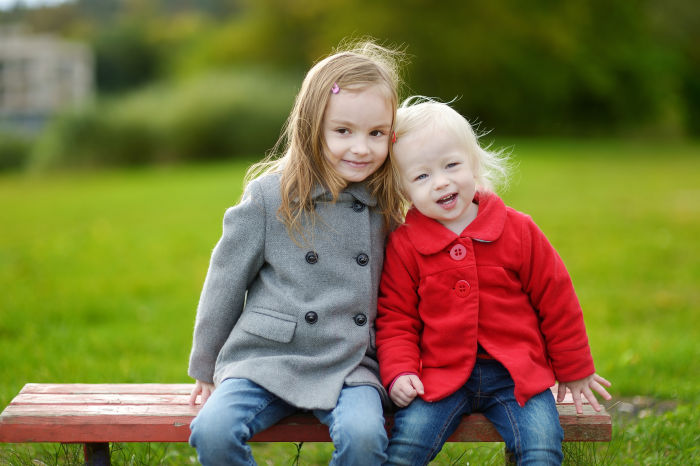 Celebrate National Siblings Day on April 10 by reading picture books with your child that focus on the special bond between siblings. Siblings Day is a fun, unofficial holiday that recognizes the importance and shared experiences of brothers and sisters. According to the Siblings Day Foundation website, "Siblings Day follows the spirit of Mother's Day and Father's Day—a great American tradition and celebration of family-unit values."
From an only child wanting a sibling, to welcoming a newborn sibling, to sibling rivalry, there are countless topics to explore with your little one as you honor this special holiday.
Here you'll find a few of our favorite books about siblings:
Gemma & Gus by Olivier Dunrea (Pre-K–3)
Meet Gemma and Gus, the newest characters in Olivier Dunrea's irresistible Gossie & Friends series! Gemma is the big sister. Gus is the little brother. Gus is always following Gemma around, but one day Gus sets out on his own. Just who is following who?
eBook available in Curious World app!
Sisters & Brothers by Steve Jenkins and Robin Page (Pre-K–3)
In this book you will learn that anteaters are always only children and nine-banded armadillos are always born as identical quadruplets. You will also learn that falcons play-hunt in the sky and that hyena cubs fight to the death. This is the perfect book for animal lovers young and old!
Tallulah's Solo by Marilyn Singer (Pre-K–3)
Ballet and sibling rivalry meet head on in this sweet companion to Tallulah's Tutu. Headstrong ballerina Tallulah dreams of performing a solo in a ballet performance until her little brother begins dance class and disrupts her plans.
Sisters by David McPhail (Pre-K–3)
Sisters are different in so many ways, yet alike in many more. But there is one heartfelt way in which they are most alike—they love each other so very much. David McPhail's celebration of the joys―and trials―of sisterhood has been a favorite with sisters of all ages for almost twenty years.
On Mother's Lap by Ann Herbert Scott (Pre-K–3)
Sitting on his mother's lap, a young Eskimo boy cheerfully gathers his belongings until he, some toys, his puppy, and a blanket are all crowded together in the rocking chair. When his baby sister cries, the boy claims there is no room for her, but Mother proves him wrong, and the threesome settle comfortably in the chair.
Share with us on Facebook how your family celebrates National Sibling Day!