Sure, they hear you, but are they listening?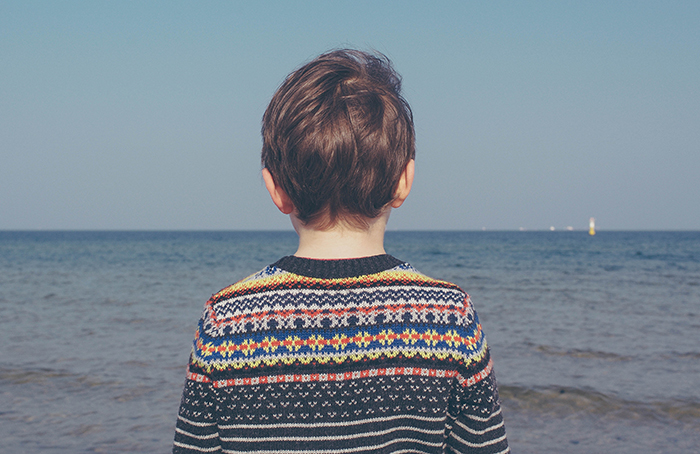 There's an old saying that goes "little pitchers have big ears," which means that we should be careful what we say around young children since they're always listening. However, sometimes it can feel like they aren't listening at all, or even acknowledging us. I know my kids have selective hearing. Their ears perk up about anything that has to do with food, money, or fun, but can't seem to hear anything about chores, bedtime, or homework. Developing good listening skills, though, is important for language development, critical thinking, and social-emotional development. We want our children to be able to follow their teacher's directions, keep pace with storytelling, and process information they hear from others.
Good listeners are also effective communicators. When we listen to others, we gain perspective and knowledge to make informed decisions, complete tasks, and share ideas. Early success in listening leads to comprehension and early reading. Early reading success, in turn, helps kids feel more self-confident socially and academically. Researchers have found that listening and comprehension is a predictor of academic achievement. So how can we help our kids improve their listening skills at home?
There are three main areas of listening skill development: concept development, maintaining attention (to follow directions, etc.), and listening to share ideas and interact with others. There are many ways you can help your child develop these listening skills by playing games with them. Here are some of our favorites:
Anytime, Anywhere Games
I Spy
One player sees an object and the other players ask questions. Listen to the answers. Can you guess what the object is?

Red Light Green Light
One player is "It" and the others stand at least 15 feet away. Listen carefully for when "It" says green light and run to try to tag "It" before "It" says red light.

Simon Says
As one player is Simon, the others follow Simon's directions. But listen carefully because if Simon doesn't say "Simon Says," then you shouldn't do the task.

Musical Chairs
Everyone knows this one. Listen carefully to the music and be ready to grab a chair when the music stops.

Marco Polo.
One player is blindfolded or closes her eyes. She counts to 10 and then says Marco. The other players say Polo, and she listens to determine where the players are. They need to say Polo to give her clues every time she says Marco. Once she tags someone, that person becomes Marco.
Board Games
Uno for Juniors
This card game helps with attention skills that support listening development. Players match and collect cards.

Bingo for Juniors
Listen for letters and numbers on your card. Do you have any that fill up a row? Call out "Bingo!"

I Spy – Ready to Read
Listen as a player reads a card and find the objects.

Zingo
This is Bingo with a twist as children pull the Zingo and call out tiles while listening to fill their card.

Go Fish
A card game, or board game, where you ask and answer questions to collect matching cards.
Apps and Online Games
Curious World
An early learning app with vast resources for listening skills, particularly the large library of eBook read-alouds. Sign up today with code CW_20 for 20% off your first year!

Eli Explorer
An app where children listen and learn new words and phrases in a variety of languages.

The Very Hungry Caterpillar & Friends – First Words
Children listen and follow directions as they play in the caterpillar's world.

Following Directions Monsters
Children listen and follow directions from the monsters going through leveled tasks.

MeeGenius
Supports listening skills with read-along stories and songs.
Who knows, with a little practice in listening, your child may hear you when you ask him to pick up his clothes!