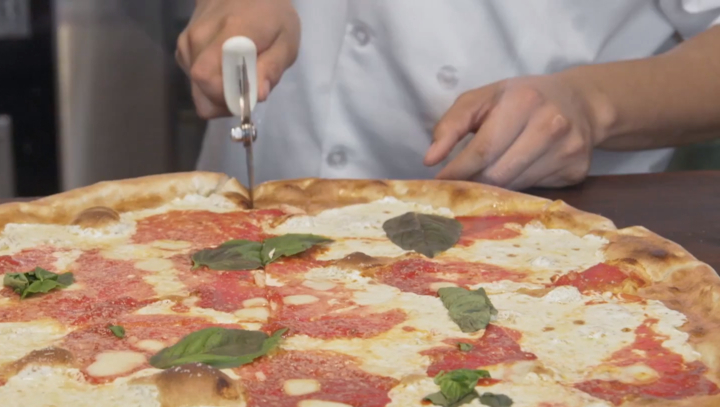 Every week has seven days in it; but did you know that this week has three days dedicated to food? Here's a hand-on learning blog dedicated to National Cake Decorating Day, National Pasta Day and National Cupcake Day! Sounds delicious...
Great hands-on learning videos
At Curious World, we love food. In fact, we just can't stop talking about it. We've made a list of all the food-related things you can do in the Curious World app. Just writing about them is making us hungry!
Let's Go To Work - Pizzamaker 

Ever wondered how to make the perfect Pizza? In a great hands-on learning episode of Let's Go To Work, we meet Master Pizza maker Marco who shows us exactly how to do it! You can pretty much smell how good the pizza is. Click here to get hungry!
Jingle Bilingual - Guacamole 

Guacamole is delicious! It's also super easy to make. Why not watch the gang in Jingle Bilingual as they sing and dance their way through the recipe in Spanish and English. It's educational, a great preschool snack and tasty! Have a dance and learn how to Guac by clicking here now. 
Sweet Tweets - Broccoli 

Ok! We'll admit it, we were never fans of Brocolli as children. Sweet Tweets has certainly convinced us now though. If you want your child to eat their greens without turning the same color, then this is a must-watch! Click here to learn more. 
Fruit snacks

Why not give the "Fruit snacks" video a watch in the Curious World app and find out how fruit can be fun! Click here to learn about tasty smoothies and funny fruity faces. 
A Rhino Named Paul - Food is Fuel

Though it might seem impossible, even the most active child runs out of energy eventually. Show them "Food is Fuel" to show how eating tasty and healthy food can give them all the energy they need. Listen to a great musical number by a cowboy Racoon by clicking here. 
For more information on why hands-on learning is so important click here. 
Did we miss anything that you think is a great show or video in the Curious World app? Don't forget we have loads of great food and eating games in the app right now! Send an email to me at hello@curiousworld.com if your child has been loving a show that wasn't mentioned.