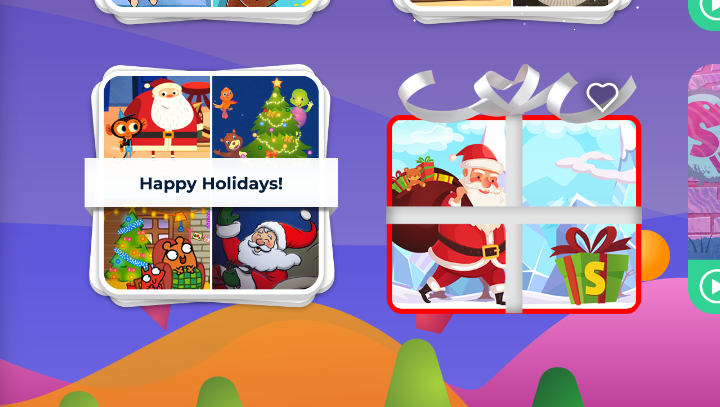 After Thanksgiving comes Christmas. And it's so close that we can almost see Santa sliding down the chimney. To say we are excited at Curious World is an understatement. We've already added some great festive content for you to enjoy and help you get into the spirit this festive period and speed up the countdown till christmas. 
But first, the big question. Just what is Advent? Advent's origins are Christian and it focuses on the arrival of Jesus Christ. As traditions go, it's a pretty old one. In fact, it goes back over 1,500 years and was originally observed by monks who were meant to fast until Christmas day. 
Nowadays, Advent is a very popular time of year for children and parents alike as they spend the weeks leading up to Christmas opening doors on their advent calendar and lighting candles every Sunday.
To help little minds understand Christmas a little better and keep them excited we have introduced the Curious World Advent. For this week only, starting today, each day you log into the Curious World app you will find a brand new show, game or book never seen before in the app!
Curious World Advent is for all our amazing subscribers out there. The games are for the kids, unfortunately, but at least you can see their smiling faces as they learn more and more each day about the season of giving. 
We'll be sending you reminders every day to keep you up to date and informed about when a new present has been added to the app. Will it be an educational video or a fun game? Log in and find out each day.
We always like to hear about your experiences with Curious World, good and bad. Send us an email at customerservice@curiousworld.com if our presents were a hit, or even email us with some suggestions if they were a miss. If we can make your suggestions a reality we will give you a special mention.
That's all from us for now, we're actually in a hurry as we still haven't gotten a Christmas tree! Let the countdown to Christmas begin!
Not a subscriber? Want to test it out? See if the content is appropriate? Click here and begin exploring a safe and productive method of keeping your little ones entertained.