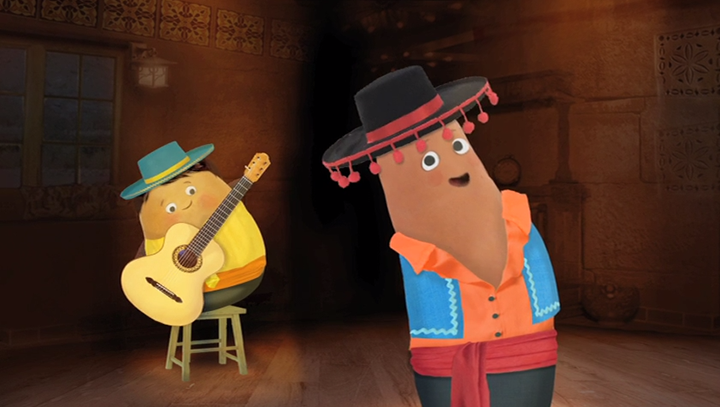 Big news, Curious World family! Our newest addition to the music collection on the app is going to have you 'mashing' the replay button again and again… That's right, hit musical TV series Small Potatoes comes to Curious World this summer! Read on to find out about the benefits of music for children - from bolstering positive self-esteem, boosting language, math and reading skills, and even fueling creativity.
The Benefits of Music For Children
1. Boosted Mood and Self Esteem
Parents, teachers, carers, we've all been there. The child in your life is feeling out of sorts, and you don't know why, or what you can do to help. He or she isn't yet equipped to understand why they feel the way they do, let alone have the words to express their emotions, or the tools to find their way out of the fog. 
If your child is anything like mine, it can make you feel very powerless indeed. A direct question can shut the discussion down completely, and your well-meaning cuddle gets pushed away. Somehow, though, the right music reaches them. It seems to take them by the hand and lead them to a stronger, more positive place.
The benefits of music for children can be as simple as a catchy tune lifting their spirits. Sometimes it's the familiarity - belting out the chorus of a much-loved song, or the intro to their favorite TV show isn't just a mood booster, it also gives them a surprisingly strong feeling of mastery and confidence. And sometimes the song lyrics themselves help them make sense of their emotions or open up. 
Enter the latest addition to the Curious World family, a wonderful educational music show which does all three: Small Potatoes. 
Written by award-winning composer Jerry Bock, the songs feel immediately familiar (we love the Ramones-esque Wanna Be Me), and children will love singing along with the intro jingle time and time again in their biggest, loudest, bestest voices. Best of all, every song is designed to fuel positive self-esteem, individuality and family bonds, but without even a hint of preachiness or condescension. 
Expect a sprinkling of humor ("I'm a potato. I can't do jumping jacks."), delightfully catchy songs, lovable characters and to finish each episode with a serious case of the warm fuzzies. 
Watch Small Potatoes now in the Curious World app
2. Learning a Language? Sing, Sing, Sing!
Young brains are wired to learn language, and the benefits of music for children here are astonishing. Reinforcing the sounds and patterns of language through song - especially repetitive or catchy songs - is an incredibly effective way to learn.
In fact, the benefits of music education are so great that it even works on grown-ups whose approach to speaking a foreign language is sometimes to simply speak English much more loudly. Don't believe me? If I say "Welcome to Miami", I'm willing to bet you can say the next word in perfect Spanish. Don't even get me started on Despacito.
Designed especially for children in pre-K to Grade 5, Jingle Bilingual is all about using the benefits of music for children to make learning languages fun and easy. Combined with bright, engaging animations to clarify the meaning of the words, Jingle Bilingual is a great way to get started with language learning.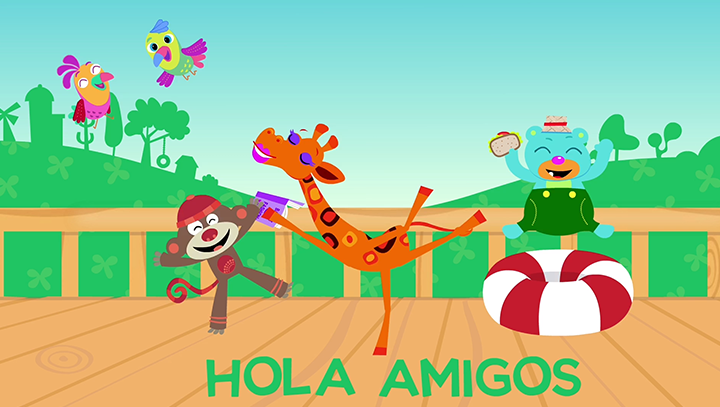 We're especially fond of the Guacamole song. As if it weren't enough of an achievement for your children to learn the words for avocado and tomato in Spanish, they will also be able to make some homemade guacamole by the end of the song. And let me tell you, having a small, enthusiastic guacamole-making sous-chef in the house is no bad thing. 
3. Music Helps Children Learn Numbers and Letters
When it comes to learning ABCs and 123s, repetition is invaluable, building ever stronger neural pathways every time the sequence is repeated. Music, of course, makes that repetition a breeze.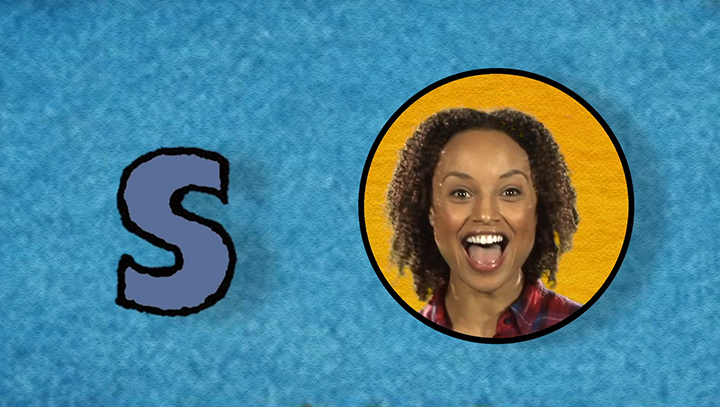 In an episode of Tadalphabet, kids can sing their ABCs not once, not twice, but three times, locking their ABCs down in long term memory and building an essential foundation for learning to read. They'll also get to zoom in on a specific letter, associating the name of a letter with the way it's written and the sound it makes, and learn a few words starting with that letter. Number Rumble! takes the same approach to early math skills, with toddler music videos that help young children learn their numbers from one to ten. 
Download the Curious World app and search 'Number Rumble' and 'Tadalphabet' to get started!
4. Music Boosts Creativity and Confidence
If you have even a moment's doubt about the benefits of music for children's creativity and confidence, leave a toddler within reach of your pots and pans. They'll explore and combine sounds - the louder the better! - experiment with rhythm, and take immense pleasure in creating a soundtrack to suit their playful mood.
If this sounds like your child, try Curious George Animal Dance Party, one of the most popular minigames in the Curious World app. In this marvellous musical mashup game, children can tap on George and his animal friends to blend different sounds and beats. Better yet, they can record and play back the tracks they've mixed so they can enjoy their creations again and again.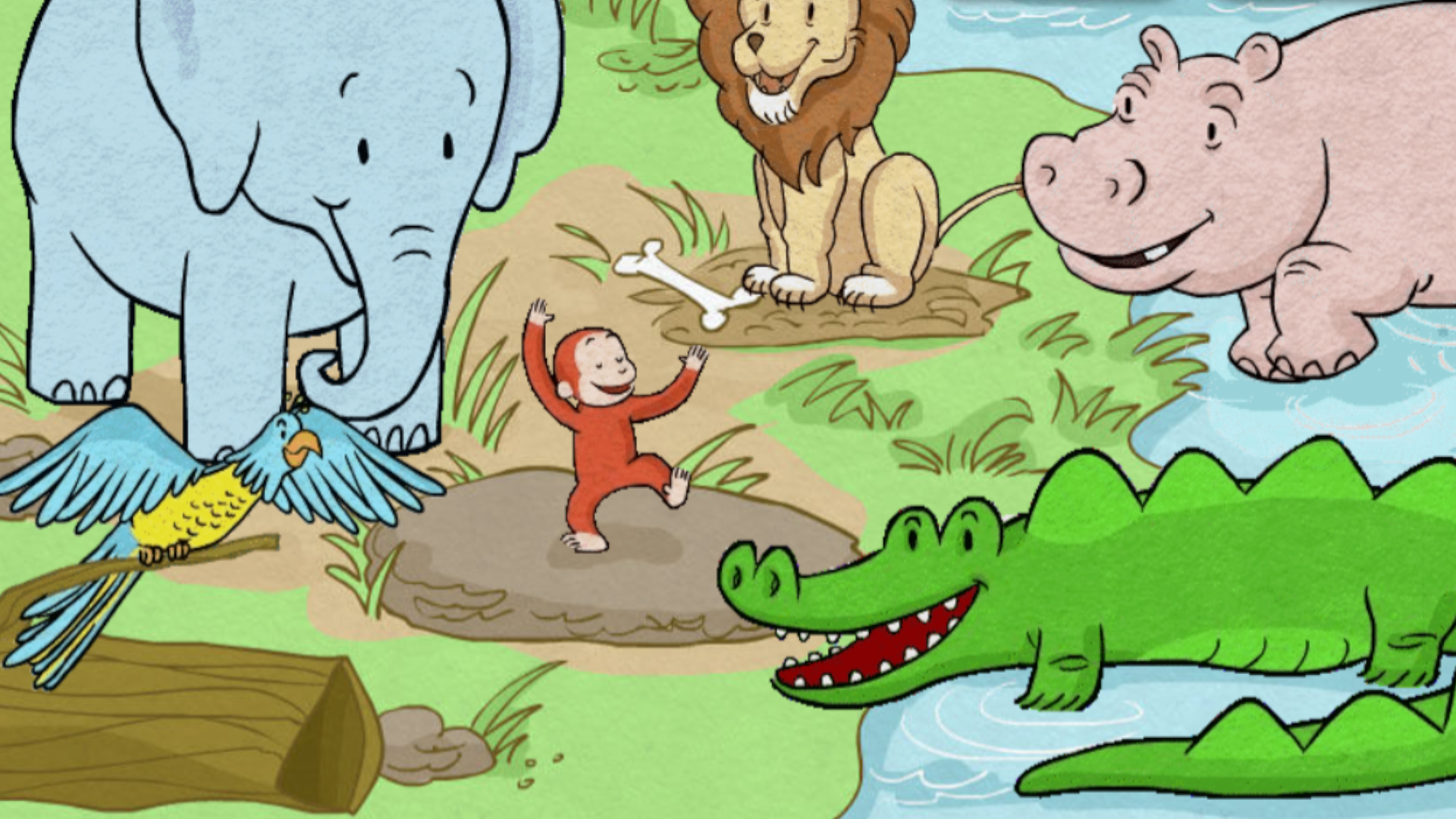 Curious George Traffic Jamboree works along the same lines, turning busy city noises into a musical masterpiece.
Play Curious George Animal Dance Party now!
Love what you've learned? Sharing is caring!
If our kids' music videos and games strike a chord with your family or playgroup, please spread the word about Curious World!
Here are 3 easy ways to welcome your friends, family and fans to Curious World:
Share an exclusive discount with your Whatsapp group! Copy and paste this link to give your fellow parents and carers a 20% discount off their first year of Curious World membership: https://www.curiousworld.com/select-plan?p=cw_20 

Write a review on your blog! Get in touch with chloe@curiousworld.com and we'll waive your membership fees, provide you with cute pictures for your blog, give you an exclusive discount code for your readers, and share your story with our community.

Review the Curious World app in the App Store. It only takes a moment, and helps other moms and dads find just the right learning games and safe videos for their kids.
About the author: Janis is a single working mom of two children for whom music can never be too loud, too lively or too emotive. Her favorite Small Potatoes song is 'Chip's Theme'.