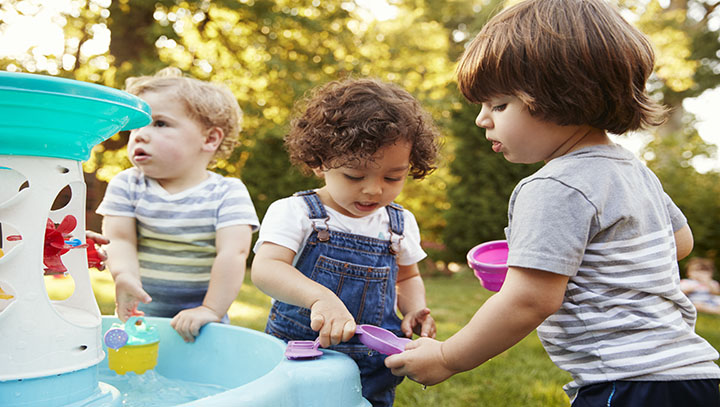 With summer on our doorstep, now is the time to get outside and play.
The last few months has seen many everyday changes to our lives, with restrictions and social distancing in place. With that in mind, we thought this would be the perfect time to review the best toddler outdoor playsets so that your little ones can be kept entertained this summer, without any risk. With many families refined to their own homes and lots of schools closed, now is the time to get out in the yard and play as time outdoors has become even more precious. It can sometimes be a struggle trying to think of games for kids to play, which is why toddler outdoor playsets are such a good idea. Not only is it a great way to get fresh air in the lungs and connect as a family, it also stimulates imagination and improves physical abilities. Other mental health benefits that will help if your little one is finding these strange times hard, is it has been proven by experts that playing outdoors helps children to feel happier and calmer.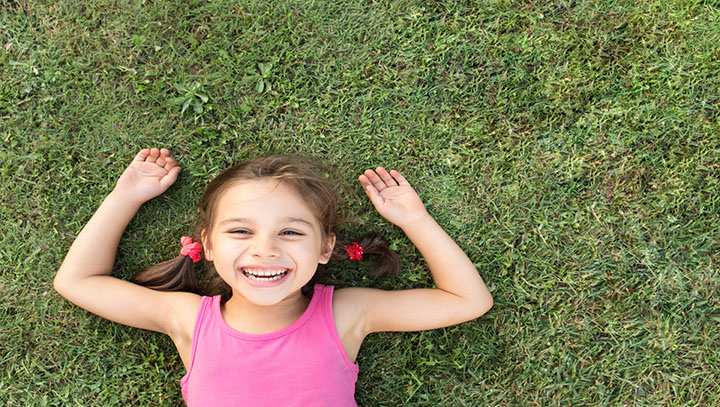 There is a large range of toddler outdoor playsets on the market, and it can be a little daunting knowing which ones are going to give your child the most out of their playtime. There are a few things to consider when thinking of making your purchase, and those include how long your toddler will the get the most out of their outdoor playset, in turn leading onto value for money.
We have listed below the toddler outdoor playsets that we are confident will bring your child the most benefits whilst also making sure you get the best value for your money. There are some really expensive options available but we believe you don't need to spend a fortune for them to reap the benefits of outdoor play, so we have made sure all sets reviewed and recommended are $100 or less.
Best for Imaginative Play; Step2 Fun with Friends Kitchen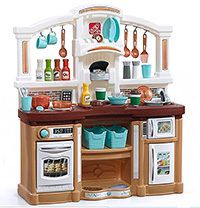 Pros;
Comes with lots of accessories

Sound and light effects

Great for siblings

Easy to follow assembly instructions
We absolutely love this outdoor kitchen playset and know your little one will too! Hours can be spent as they let their imagination run wild and role play out many scenarios, from running a restaurant, to cooking a meal for their family. Using all the accessories will help with their motor skills as they learn to grip the pot handles and utensils. It is also a great toddler outdoor playset for little ones who have difficulty at dinnertime, as playing with their own kitchen and creating their own dishes could help produce a better relationship with food. Get them learning the importance of helping out in the home, by motivating them to put the dishes away and tidying up when playtime is over, encouraging teamwork and good habits. This set also allows enough space and accessories for more than one little person to play, a great way to practice sharing and role play together. So, sit back and relax on your sun lounger as you put your order in for a coffee, made for you with the built in coffee machine, just one of the great features this kit includes!
Best for Hidden Learning and Water Play; SplashEZ 3-in-1 Sprinkler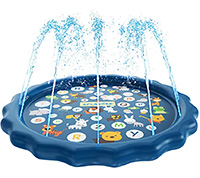 Pros;
Learning through play

Shallow, safe pool option

Various design options

Suitable for six months +

Top class customer service
Created by parents for their own children, this passionate American based company have developed a toddler outdoor playset that ticks many boxes we look for as parents. Which child doesn't love having a splash in a paddling pool, which they can do safely in this one whilst also learning at the same time. This is achieved with colors, shapes, animals, letters, planets and more, printed onto the base of the pool. There are various design options for you to choose from, so you can select the favorite subject of your toddlers. This outdoor water toy is the perfect alternative for hot days when running around outside isn't an option as it has a fountain like sprinkler feature. Enjoy the cooling effect as water sprinklers squirt upwards, creating a miniature water park for you and your little one. So, whilst we think this option is a lot of fun, it will also stimulate your child's brain and help them soak up some knowledge when playing outdoors.
Best for the Little Adventurer; Little Tikes Hide and Seek Climber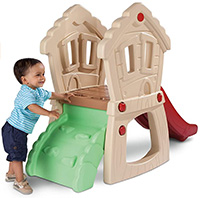 Pros;
Sturdy

Durable

Easy to assemble

Two activities in one
This toddler outdoor playset is the perfect activity for a child that loves to climb! The best feature on this product is that rather than the usual stairs to get to the top, there is a small climbing wall instead. As well as physical improvement, this will also help with key executive functioning where they will need to work out the best places for their feet to go to get to the top. Figuring the climbing wall out will give them a great sense of achievement and will also help develop coordination and balance. When they have reached the top, there is a small slide for them to come back down and start the fun all over again! Or they can explore further and use the adventurous crawl tunnel under the slide and hide out. As this set is suitable for ages 12 months to four years, and made of very durable plastic, this will give you great value for money as your child continues to enjoy for many years.  
Best for Keeping Fit and Value for Money; Little Tikes Easy Score Basketball Set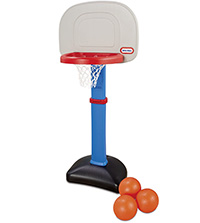 Pros;
Adjustable height - 2.5 to 4 feet

Three pre-inflated basketballs included

Great value for money

Color option of pink or blue
This kid-sized basketball set is a great option to encourage toddlers to get active, while working on their balance and coordination. Although this product can be used by more than one child, it is also a fantastic option for independent play. The hoop is just the right size for your little basketball player, and the more they try to dunk the ball, the better their hand-eye coordination will become!
The product covers a wide age range of ages 18 months - 5 years as the height can be set to six settings, meaning great value for money for the amount of years it can be used. Also a great option if you have kids of different ages in the house as can be adapted to suit their size.
Click here to head to Curious Reviews and find more products your little one will love
We at Curious World are passionate about your child's education. Assisting in their growth is our goal and we are always striving to offer high quality content to achieve this. We have created this list of products with your child's interests and education in mind, if you choose to purchase any of the products from this list, we may receive a small commission from the sale.