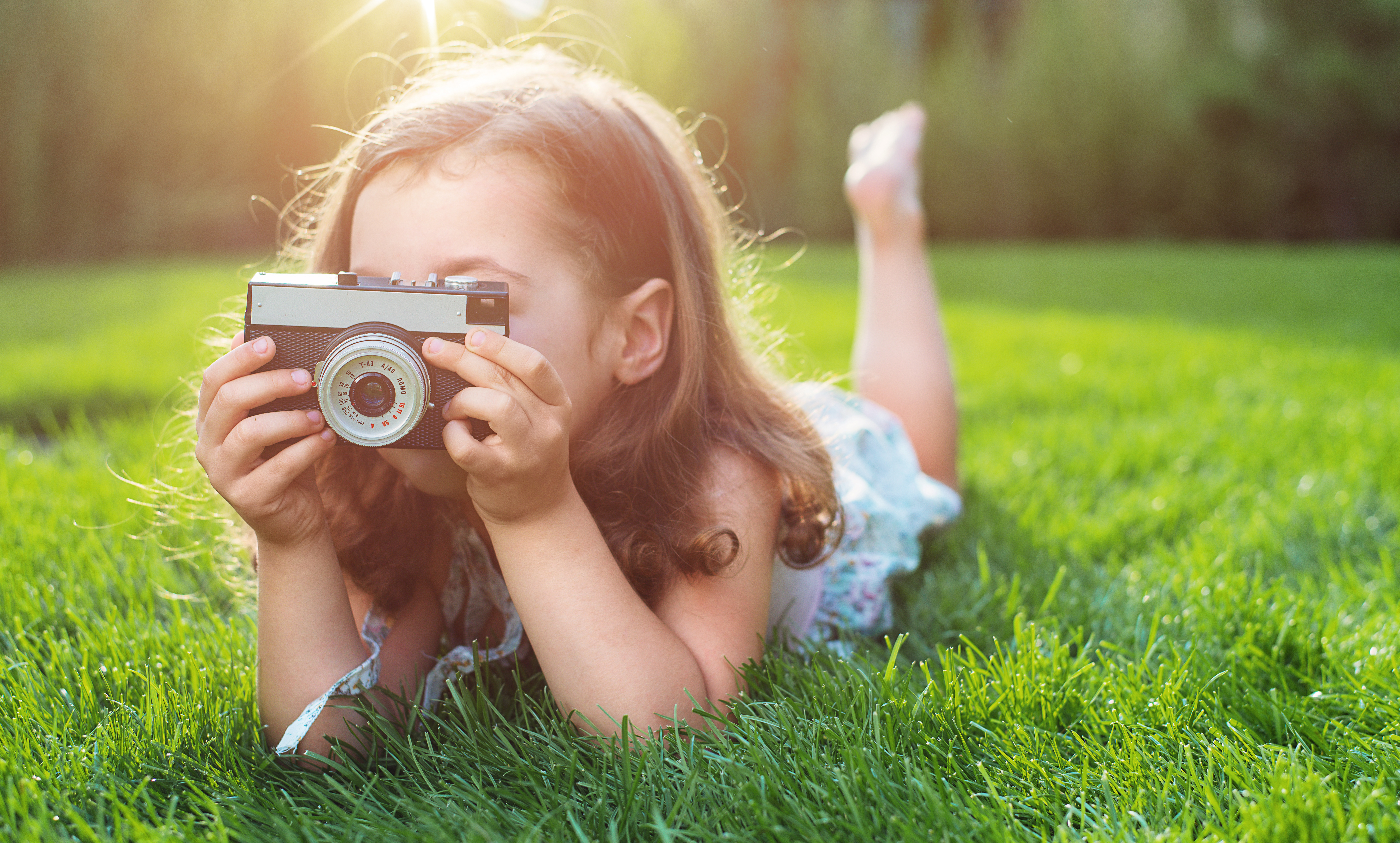 Get kids snapping away, capturing their own memories.
Here at Curious World, we strive to encourage creativity in children. We love the idea of digital cameras for kids, because we think it is so important to allow a child's imagination to run free and think this could be the ultimate way to achieve that. As adults we know the satisfaction of taking a great snap and we can spend hours looking through our photos from holidays and trips. Imagine being able to recapture those memories from the viewpoint of your child also. In this day and age where the young are getting more and more tech savvy, we think a digital camera could be the perfect tool to start with.
We have reviewed a large range of digital cameras for kids on the market to make your job easier in selecting one, spanning various budgets and uses. From waterproof cameras, to ones with special effects, there is surely to be a camera to suit your little one. They would also make the perfect Christmas or birthday gift for the child that has everything! What could start out as a hobby, could then spark a lifelong love for photography. Whether they use it for holidays or even just in their surroundings, what better way to get them outside and appreciating the nature around us. To increase the creativity it can bring, why not also buy them a scrapbook to stick their pictures in so they can keep their work to hand. An album of their photos could also be a great gift for relatives and friends. The possibilities really are endless!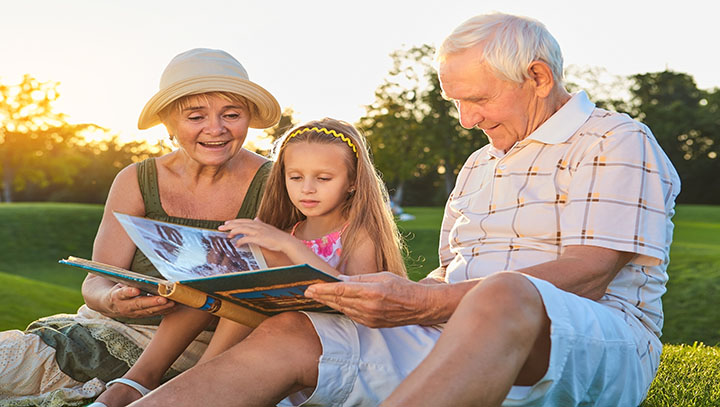 We have searched high and low and believe these to be the best digital cameras for kids that you can find all in one place on Amazon. We have split them into different groups, clearly marking the pros for each one, making it easy for you select your favorite option. Get ready to see the world through a child's eyes.
Best for Action Loving Kids; Ourlife Kids Camera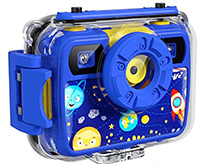 Pros;
HD Resolution
Waterproof to 100 feet
8GB SD Card included
Video recorder
Easy to use
This camera is a great option for kids that love to explore and be outdoors! The camera has a silicone handle, making it easy to grip when on the move and for even the littlest of hands. With it's amazing waterproof case, this would be a great option to take on vacation, as your little one could use it swimming and even snorkeling. And if they are feeling really creative, there is also the option for 12 different photo effect frames for them to pick between, making this camera even more fun to use. For ages 4-15, this will keep them busy for many years to come and even has a self-timer function for those all-important selfies once they get to their teens.
Best for Lower Budget; ZEEPIN Kids Digital Camera
Pros;
16GB Memory Card Included
Perfect gift option
4x digital zoom
Easy to use
25 cartoon frames
This digital camera is at the lower end of the budget scale when it comes to options for kids. However, that doesn't mean this camera doesn't have a lot to offer! With an 8MP lens and a 4x digital zoom, this is a great option to get kids started with their first camera. As a 16GB memory card is included, this really does give you a great option for under $20. With that price in mind, we think this would make the perfect gift for little family members or friends. This camera is small and light and comes with a super cute lanyard, making sure it's owner can carry it easily and in style.
Best for Getting Creative and Having Fun; VTech Kidizoom Spin and Smile Camera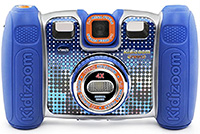 Pros;
50 special effect options
Durable case
Rotating lens
Built-in games
Voice recorder and video recorder
As the name suggests, the VTech Kidizoom Spin and Smile Camera has a rotating lens, making it perfect for silly selfies or snapping away friends and family. This camera has a durable and tough shell, giving you peace of mind if there are a few accidental drops. There are so many great features on this camera that it will keep them entertained for hours! These include voice-changing effects and recordings, 50 plus special photo edit options and five fantastic games to play.
Best All Rounder; VTech Kidizoom Duo Selfie Camera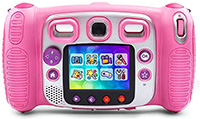 Pros;
Durable
USB cable included
Motion control games
Cartoon effects
Fun and easy to use
Video recorder
With a 4.5 star review count on Amazon, this camera will give you best overall option if you are still struggling to make up your mind. And what is so great about this camera? Where do we start! This product is really easy to use and the makers have made it fun to navigate around the menu. There they will find motion control games (which you can disable if you prefer), video and voice recording and sticker and frame effects. With options to really let their creative streak run wild, kids will love the silly cartoon filters they can add to their photos. Other practical points that are good to know, is that the camera is very durable and will withstand being dropped out of little hands. And photos can be loaded onto a computer using the USB cable that comes with the kit, letting you keep their snapshots forever.
Click here to head to Curious Reviews and find more products your little one will love
We at Curious World are passionate about your child's education. Assisting in their growth is our goal and we are always striving to offer high quality content to achieve this. We have created this list of products with your child's interests and education in mind, if you choose to purchase any of the products from this list, we may receive a small commission from the sale.